Tips on Domain Name Choice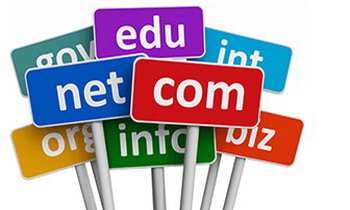 Here are some tips which one should keep in mind before choosing a domain name:
If yours is an established business, it is better to use the name of your business venture as your domain name like Americanexpress.com. The name here itself suggests the nature of business and, therefore, will get the desired traffic followed by the business results.
There are generic names connected to the various business sectors like hardware.com etc. that give the idea of the site belonging to that particular sector. However, such names are not generally available and one has to go sifting in the availability list to find if any such name suits the business. Hence a generic name along with the segment of your business may prove to be useful like machinerycranes.com
Names having hyphens in between may be generally available, but such hyphenated names are not easy to remember as user often misspells the name when he is likely to visit the web site, Hence, the desire traffic may not be generated.
At present there are eight sub domain categories available which are called Top Level Domain types (TLD) like .biz, net or .org etc. If .com is not available, one can try getting any other domain type registration for their anchor text. or domain name. You may also try to get a domain name of your choice, if such name is already registered and owner is interested to sell. There are resellers in the market.
A short domain name is always preferred, as it is easy to remember. However, it is very difficult to get such names, as their availability is very little. Long name are hard to remember but can carry desired key words. This in turn may mean more SEO as search engines algorithm is based on key words only. Similarly, a domain may not be available in its singular form, but it can be available in its plural form. It is for you to innovate which way you want it.
Choosing the name from the TLD list is some times quite confusing. A .net or a .org may be as effective as .com. However if the business is worldwide a .com may be preferred. Similarly, if the web business is related to a particular sector like education, then a .edu may be the better choice. Moreover, names followed by local initials like .in or .ca or .uk can be beneficial to those whose business is localized to such areas.
If nothing works from the above, then you can still try putting a few abbreviation in the beginning or in the middle or at the end of the name to make it available and working for you.